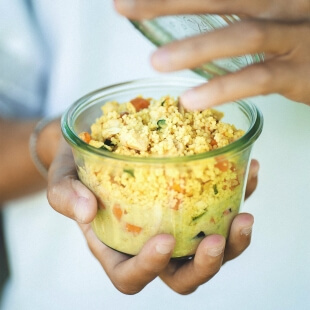 An exclusive project is born in collaboration with Gruppo 11 and Food Kitchen, a new way to eat: healthy, fast, ecological, available 24/7!


Only the freshest ingredients and a cooking method that requires little salt and little oil, so it is dietary and healthy.
And it's ready in just 2 minutes in the microwave !!!